Experience Art and Heritage using Augmented Reality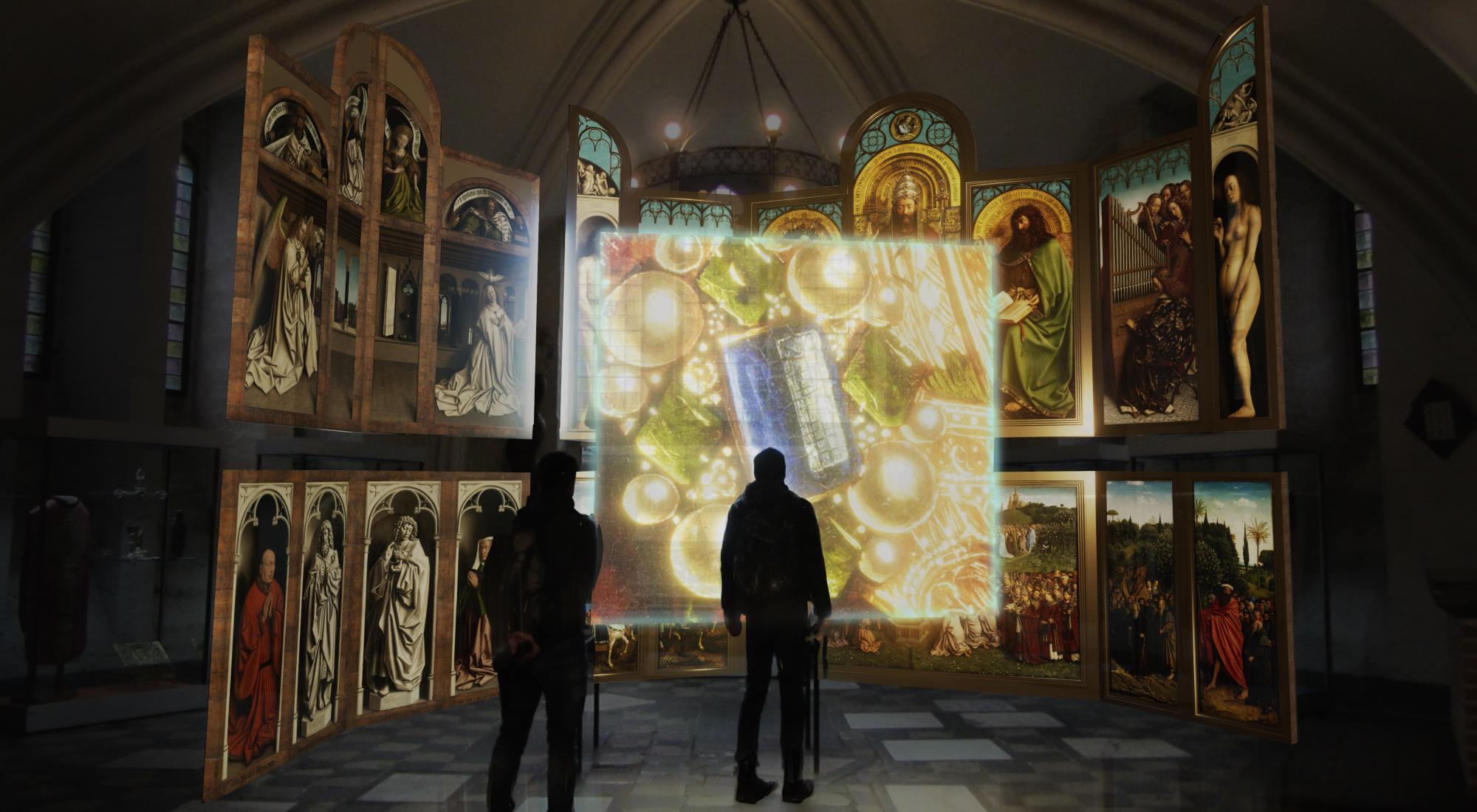 A world first: the museum 3.0
The Ghent Altarpiece is one of the world's great treasures. A completely new visitor centre uses only Augmented Reality during the visit. Cable free Augmented Reality technology will protect St. Bavo's Cathedral, a place of worship, from damage arising from installing electric cables. Augmented Reality allows virtual objects to be layered onto the real world. 
The AR visit starts in the crypt, where a personal digital assistant leads you from chapel to chapel through the cathedral. In each chapel, visitors can follow an AR scene via their glasses, adding a virtually created layer of experience to the cathedral's real environment. This impressive experience is further enhanced through strong storytelling. Visitors can follow the building evolution of the cathedral, are taken back in time to the period when the Ghent Altarpiece was painted, and can witness all the events that have made this masterpiece so famous.
Ensuring each family member enjoys the visit at his own level
To appeal to international visitors and all different target groups, it was decided - following research carried out by AlfaVision - to:
make an AR guided tour in nine languages;

make a short (30 minutes) and long (60 minutes) AR tour for each language; 

make a standard and a specialised AR tour for each language.

make a children's AR tour. Specifically for the children's version, the cathedral's other top artefacts in display cases are brought to life using AR technology.

make an AR tour for people with a visual impairment.
This, in order to:
make the experience as accessible as possible for visitors;

to make the experience as personalised as possible;

to ensure every member of a family or group can enjoy and experience the visitors centre at his/her own level.
The virtual digital assistant guarantees a smooth wayfinding and extra explanation for certain object.
The visitor has the choice to experience the experience with glasses or with a tablet.
Trailer movie - experience it